Member
Join Date: Feb 2020
Posts: 50
Anyone use retro sound Hermosa radios? 1966 Impala
---
Iím thinking about buying a Hermosa radio. I saw it had good reviews. Has anyone used these? What was your experience. Are they a direct fit?
Senior Member
Join Date: Jan 2018
Location: Coopersville, MI
Posts: 383
If you have a big enough engine with the right mufflers you have all the music you need!

Generally speaking with stereo swap outs when the term direct fit is used that means it fits the opening without modification. As for the wiring you may have to do some modifications or some venders can make you a direct plug in wiring adapter. Granted on these old cars the radio wiring is not very complicated as you generally have main power and speakers. Looking at the options with the Hermosa though you will need to find a second source of power for an always hot so the radio can maintain memory and such. Then it also has some amplifier and such outputs also and since your car didn't have any of those from the factory they will have to be taped up if not used or custom wires ran for them.
---
1963 Impala Convertible (Frame off resto-mod in progress)
1963 Impala 2 door hardtop (Pro Street build in progress)
1963 Impala 4 door hardtop (Parts car)
&nbsp
Join Date: Jun 2020
Location: Lake Camanche, CA
Posts: 21
I just ordered this one. It's gotta be better than the OEM radio that I have that doesn't work LOL. Their link list your year and then some.
https://www.classiccarstereos.com/19...BoClXUQAvD_BwE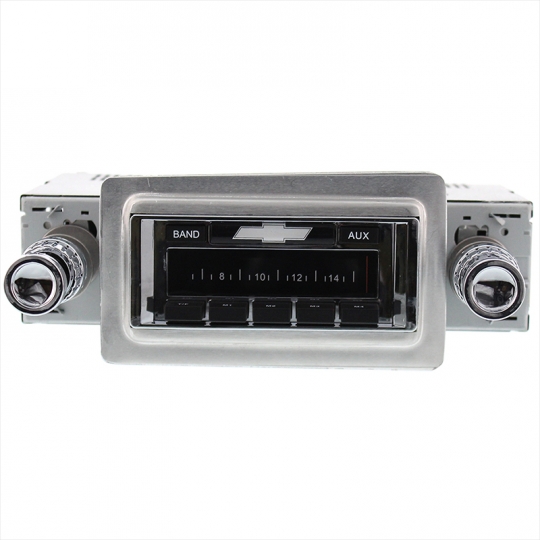 ---
I'm not afraid of Tomorrow, I've seen Yesterday and I love Today...It's been a great Life.