Member
Join Date: Jan 2006
Location: Sacramento, Ca.
Posts: 51
Pics of the Twins
---
I now have the Red Sport Coupe at home with the Black Convertible, I'ts kind of neat to compare the two side by side.
The Black convertible is a Ls4 454 TH400, Air, PDB, PW, tilt, sitting on 50 series BFG's
The Red Sport Coupe is a 300 HP 350, TH350, and a Radio, sitting on 70 series tires, so it sits about 4" higher.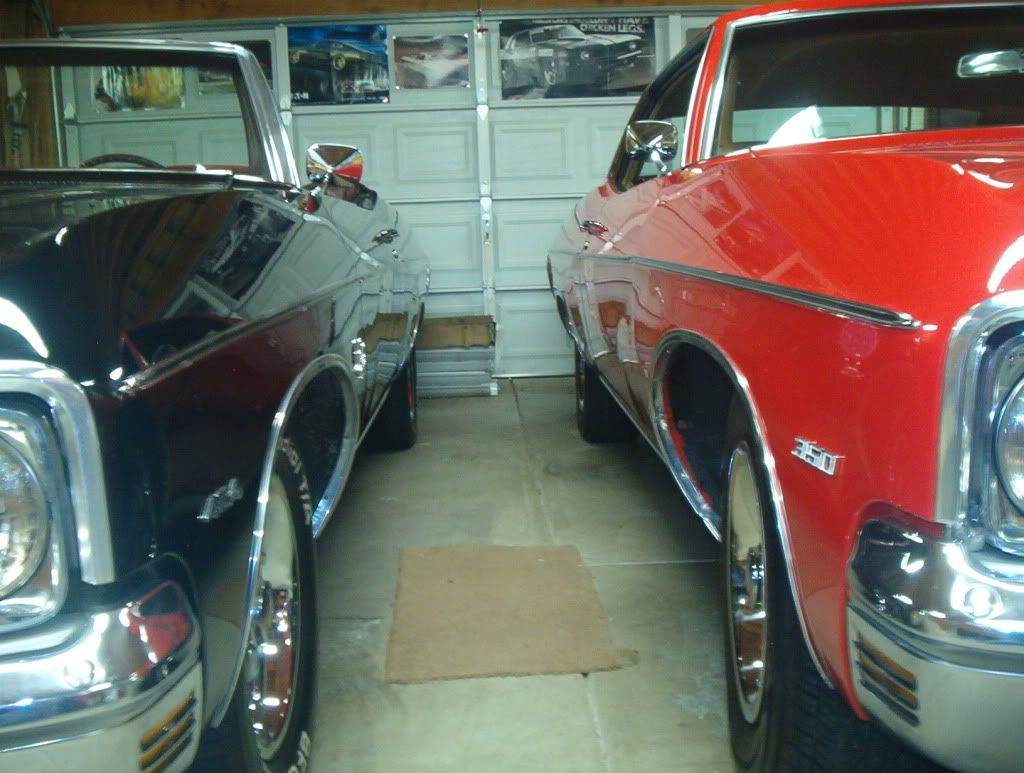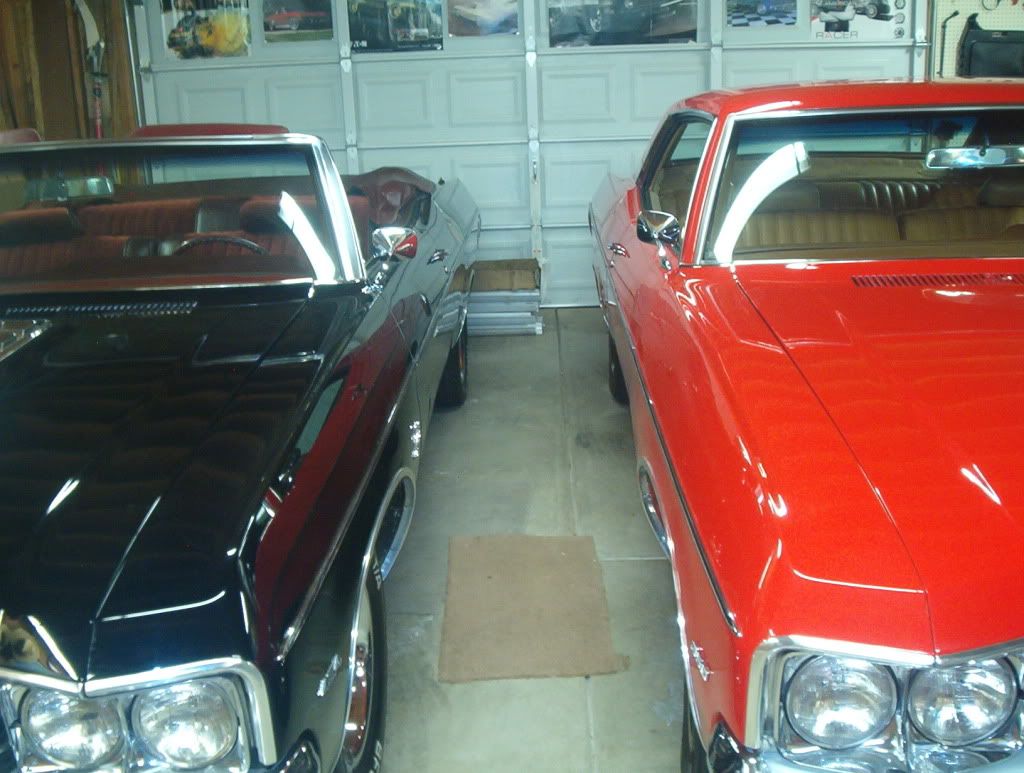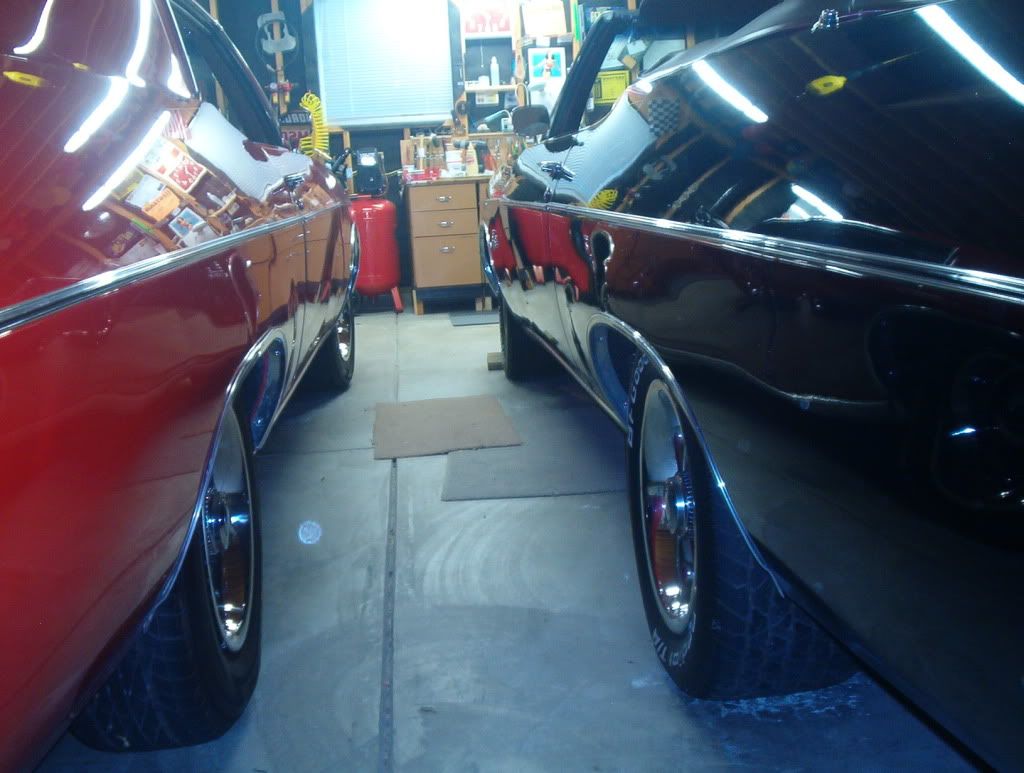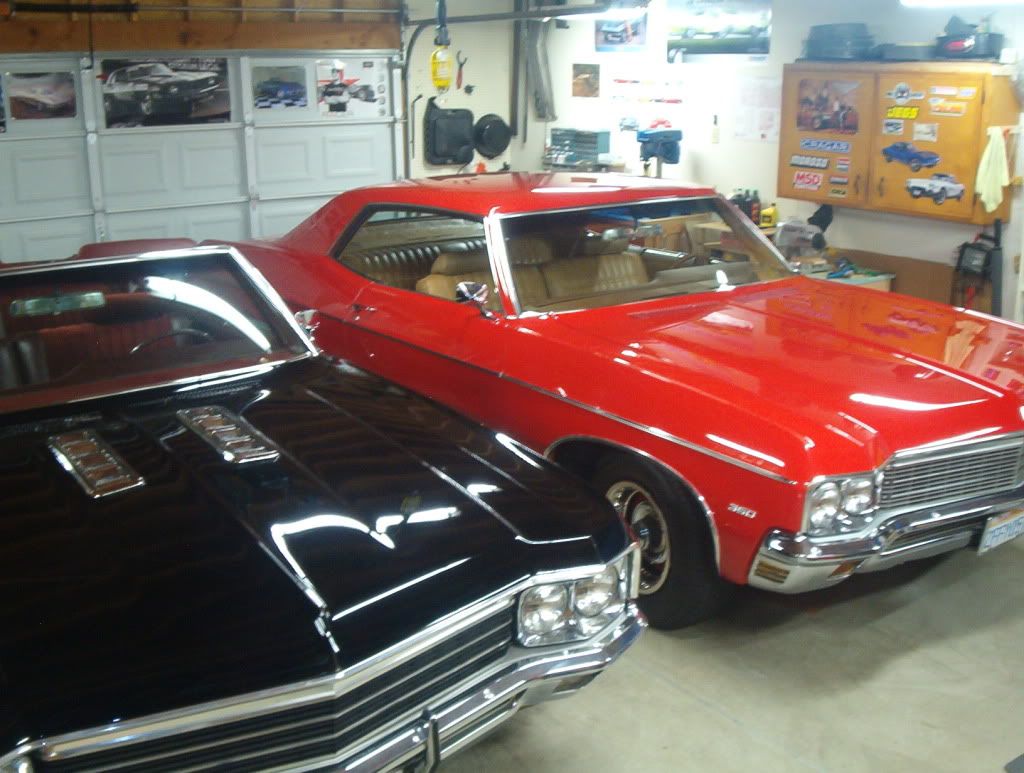 &nbsp
Join Date: Mar 2010
Location: Orlando, Fl
Posts: 6
That's awesome!!
Moderator
Join Date: Aug 2008
Location: Miamisburg, Oh.
Posts: 3,342
That is a great picture! I know the feeling you've got when you see them side by side in the garage. I got to do the same thing with my 66's for a while. Eventually sold one though. (it's still my profile pic)
Senior Member
Join Date: Mar 2009
Location: DuPage County, Illinois
Posts: 121
Moderator
Join Date: Jan 2007
Location: Lewisburg, Ohio
Posts: 2,909
Cool photos!
---