Member
Join Date: May 2010
Location: California
Posts: 89
Fuel sending unit
---
I'm having trouble with the fuel sending in my 64 Impala SS. I'm tired of running out of gas, so I figure I might as well fix it. These are the symtoms:

1. The gauge continuously jumps back and forth from emty to about a 1/4 tank. It seems like when I fill it up the needle stays in place in the 1 quarter tank area. After driving for a while it seems like when the car starts to get low the needle begings to move in between the empty and 1 quarter tank area.

2. What size sending unit does a 1964 Impala SS 327 4 barrell 2 speed power glide have? 5/16th or 3/8 ?


3. If in fact it is the sending unit are the o es on E-bay okay to purchase?.


Any help is appreciated.

Hec
---
Semper Fi,

Hector

1964 Impala SS HT
2007 Tahoe LTZ
2006 Kawasaki ZX10
2003 Yamaha R1 (sold)
1995 Impala SS
1993 Tahoe GT (sold)
1978 Buick Regal (sold)
Senior Member
Join Date: Oct 2009
Location: Orange, CA
Posts: 1,343
What 327 do you have? If I remember correctly the 327/300 HP and the 409's used the 3/8 line. The 3/8 line is routed differently than the 5/16 line. The 3/8 line goes under the upper control arm (between the frame and the control arm) on the passenger's side. This was to avoid heat from the larger diameter exhaust pipe.
Also the 3/8 line goes through the drive shaft tunnel. The 5/16 line goes on the outside following the brake line.
This is looking back to front, you can see the sets of two large holes for the parking brake cables. Just above the right side is another set of holes that holds the 3/8 fuel line. It seems all the frames have this regardless of the size line that is ultimately installed.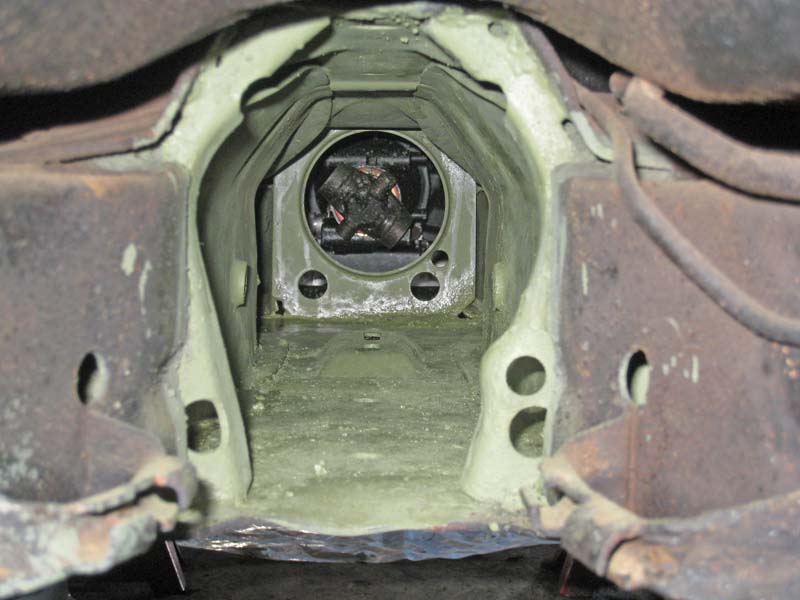 100% free webcam site! | Awesome chicks and it is absolutely free! | Watch free live sex cam - easy as 1-2-3
Member
Join Date: May 2010
Location: California
Posts: 89
I think I have the 327/300 I think. I think the line is routed under the upper control arm like you have described. I will check it and probably pick up the 3/8 sending unit.

Based on the symptoms that I have described do you think its worrth while to just replace
the sending unit?

Hec
---
Semper Fi,

Hector

1964 Impala SS HT
2007 Tahoe LTZ
2006 Kawasaki ZX10
2003 Yamaha R1 (sold)
1995 Impala SS
1993 Tahoe GT (sold)
1978 Buick Regal (sold)