&nbsp
Join Date: Nov 2017
Posts: 2
New guy from Houston
---
Just picked up a 67 Hardtop. Looking for any pointers or tips for the build I have planned for her this summer. Thanks in advance.
Moderator
Join Date: Jan 2006
Posts: 12,892
Welcome to the Team Lex!

What kind of build do you have in mind?

Big Dave
Senior Member
Join Date: Sep 2008
Location: Fort Worth Texas
Posts: 1,273
What engine tranny combo?
Moderator
Join Date: Aug 2008
Location: Miamisburg, Oh.
Posts: 3,316
Both good questions, I'll toss in "how much do you want to spend?".
a very very popular and easy upgrade, if not done already, is to upgrade the ignition to HEI and alternator to a newer, stronger, less maintenance '1-wire' alternator setup. Lots of threads on here for each, and each can be done for only $100-200 each depending upon how fancy and name-brand you get.
...and it should go with out saying but, first and foremost, make that car safe, then reliable. So, check brakes, brake lines and fuel delivery for no leaks or rust issues. (a good fuel filter is a good start too)
Then, on to the upgrades I mentioned above.
Moderator
Join Date: Jan 2007
Location: Lewisburg, Ohio
Posts: 2,909
Also the rubber fuel lines. Replace all of them,even the ones back at the tank.
---
Moderator
Join Date: Jan 2006
Posts: 12,892
These cars were made before President Jimmy Carter proposed adding alcohol to fuel to keep us from being held hostage to the Gulf States (middle East not Texas and Louisiana). Because they were all made of rubber and not a petrochemical plastic they are susceptible to attack by alcohol and will leak like a sieve. It has to have a blue plastic Teflon sleeve on the inside to stop the attack of the alcohol.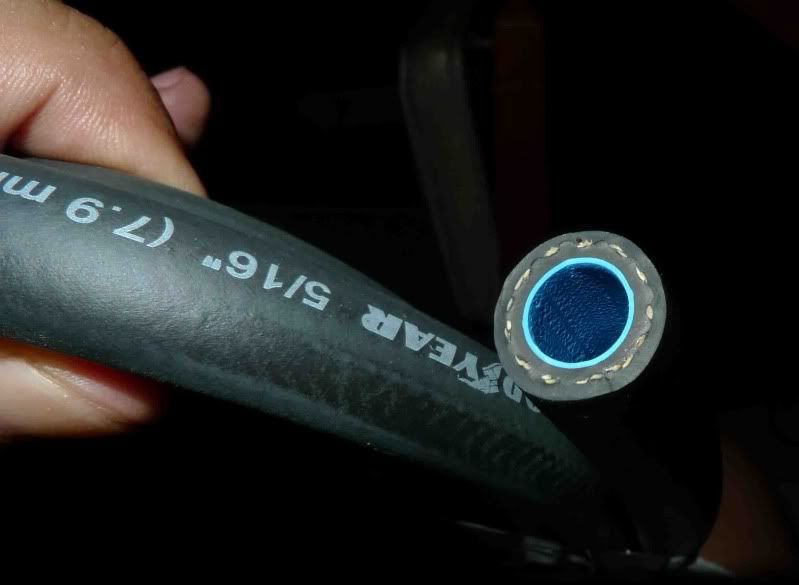 It may look good on the out side but still leak:
[URL=http://s45.photobucket.com/user/3454545/media/Illustrative%20Pictures/Fuel/Leak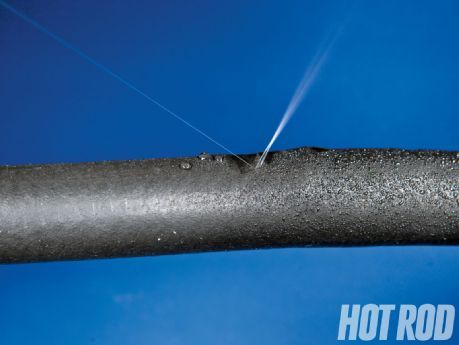 On the inside it has turned to mush:
This goes for Chinese stainless steel braided RUBBER hose as well:
Gasohol also attacks the metal that carbs are cast out of unless they are anodized to protect them. And you though they were colored to make them pretty!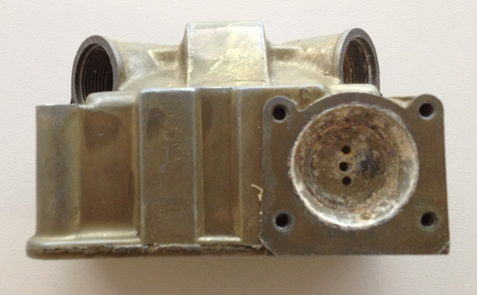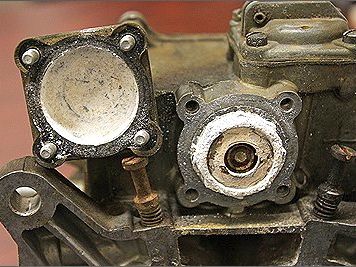 This also explains why your lawn mower only lasts one season of mowing and won't start the next spring:
It attacks all carbs except those that are anodized. It is why you should also replace your zinc clad fuel lines with stainless steel because the alcohol will eat the zinc off of the galvanized fuel line leaving only raw mild steel that will rust (same for the fuel tank itself).
Big Dave