&nbsp
Join Date: Apr 2010
Location: Wausau, Wisconsin
Posts: 18
1962 bel air
---
Well im new to this board.. I've been on 67-72chevytrucks forever. Hello everyone.
I have a 69 chevy pickup that i restored
Just recently i got a 1962 chevy bel air sedan
Well i have a love afair with it even tho its a sedan. I'll toss a pic up let me know what you think. I have already done quite a bit of work on it just to get it going it has a 230 inline six witch isn't original cause in 62 these cars came with 235's. the power glide has also been replaced by a turbo 350. The body's not bad for Wisconsin. This is the first 60's era bel air i have ever seen so i didn't know what to pay for it. My grand pop had a 1964 impala sedan tho. dark blue. I got it for a grand.. what do you guys think?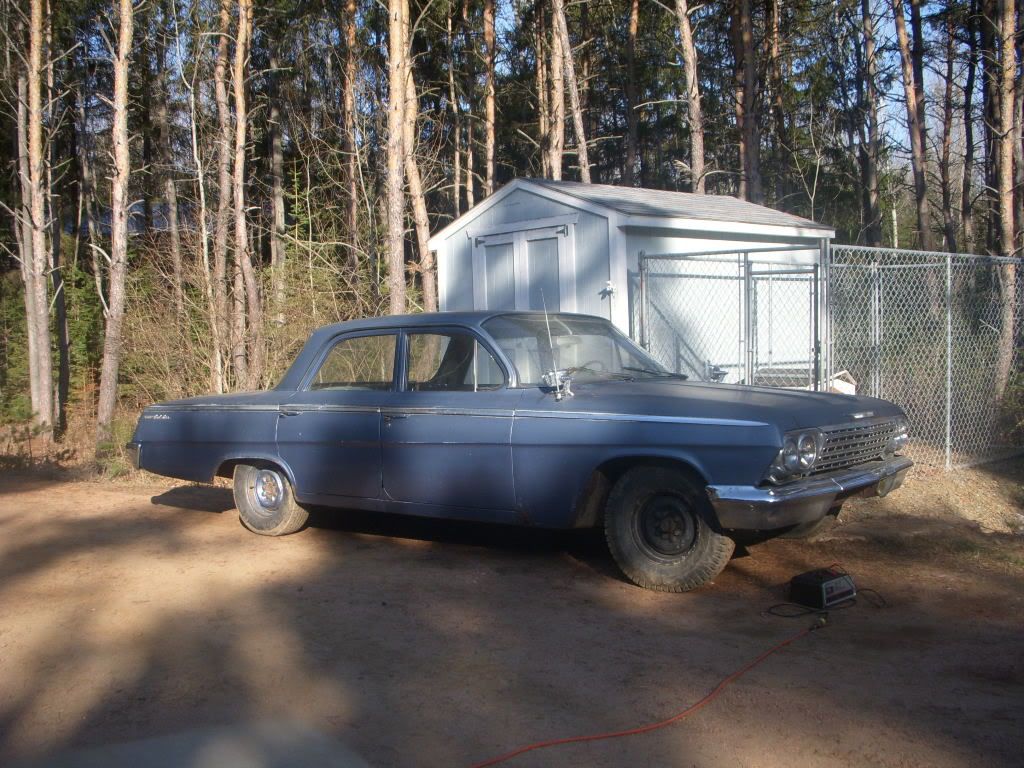 i just got some new tires and wheels for her to and got the brakes going. pretty fun car. can;t wait to drive it to high school
---
Last edited by threeonthetree; 04-02-2010 at

12:34 AM

.
&nbsp
Join Date: Apr 2010
Location: Wausau, Wisconsin
Posts: 18
when were buying the po claimed that it had ran last fall... think it could have?
here is a pic of the rockers when we pulled the valve cover off.
so we tightened them up and turned it over. 2 of the valves didn't move so the head came off.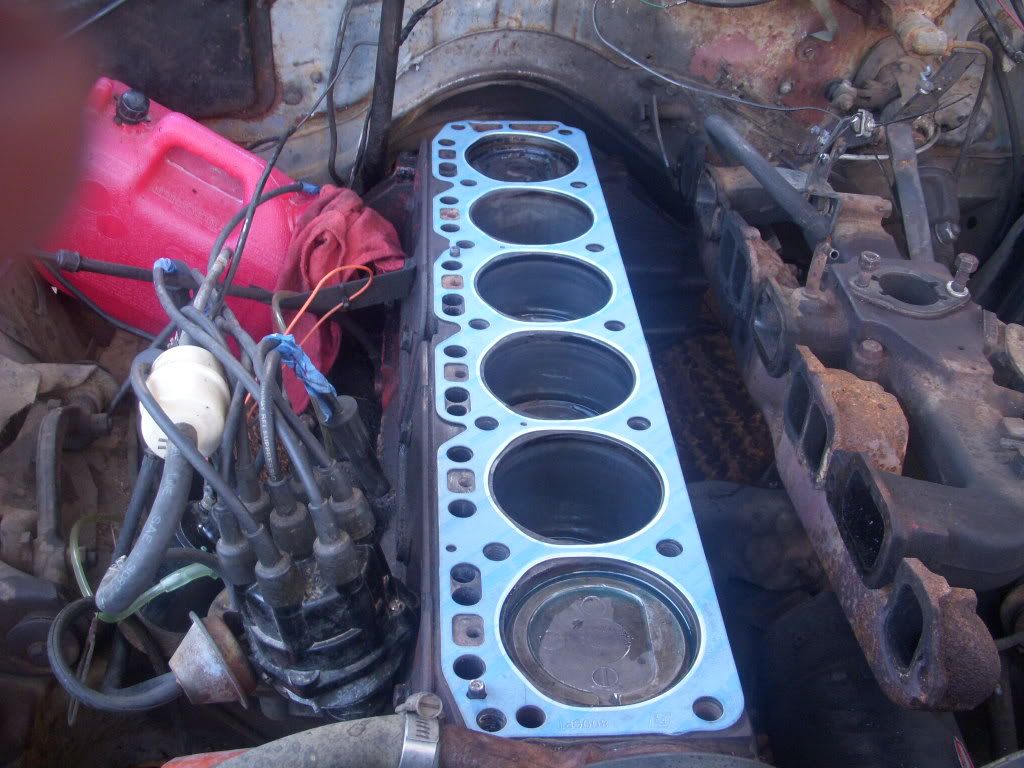 it took a long time to get it to run but it runs now and drives so im happy. someday ill do a full resto on it maybe..;;;
---
Last edited by threeonthetree; 04-02-2010 at

12:27 AM

.
Member
Join Date: Apr 2009
Location: New York City
Posts: 57
Moderator
Join Date: Jan 2006
Posts: 13,023
Welcome to the Team Travis!

That six looks like it needed the valves adjusted pretty baddly. Since hydraulic tappets are set and forget, you have to wonder why they loosened up. If you start hearing a ticking valve that would indicate excessive wear at the cam lobe. Reason behind that is today's motor oil isn't formulated to support flat tappet cams (which you have in your six). You need to add some ZDDP additive at every oil change to keep that motor happy.

Big Dave
&nbsp
Join Date: Apr 2010
Location: Wausau, Wisconsin
Posts: 18
Thanks Dave its good to finally be here.
haha yeah idk about this six
im looking for a 283.
ive never heard that about he oil. ill look into it thanks
i also have a inline six 250 in the pickup never put that in the oil.
the old six runs alright burns a bit of oil. needs a valve job. well a head job.
how would you suggest tunning up the valves? because when i was starting the motor the book was telling us to tighten them up thill the pushrod is tight then one more full crank. i did that and we had no compression. so then i just went till the pushrod was just tight so you cant turn it.

and where are the build threads?
Senior Member
Join Date: Jan 2009
Location: Philadelphia, PA
Posts: 464
Welcome, Travis. Looks like a good solid car for the money - and hopefully you'll get a lot of fun and miles out of it. I'm a relative noob here too (1 year) - and I have a '63 Sedan with a 6-banger.

Do find the ZDDP and add it to your oil, as Dave suggests. It's worth it.

Good luck! Looks nice!
---
'63 Impala Sedan