Moderator
Join Date: Jan 2006
Posts: 12,923
How did you ever get the saddlework tooling on the exhaust pipe and tail pipe without punching a hole through it, or collapsing the muffler or tube? That is something I have never seen before!

Unbelievable level of detail and workmanship. Congratulations on a gorgeous artistic creation.

Big Dave
&nbsp
Join Date: Apr 2013
Location: Tacoma, WA
Posts: 1
Unbelievable!
---
Skim,

Hat's off to you, David, and Preacherman for the OUTSTANDING work you've done on Bent!

I just spent the last 4 hours or so reading every post on this thread and am in awe at the work you did, and the next level that David and Preacherman have taken the project to.

Simply stunning!

I just joined this forum so I could post this message and let you, David and Preacherman know how inspiring this thread is.

Very, very cool work by all involved!

Amazing that it started off with your buddy taking you buy a welder... LOL!

Fantastic and can't wait to see the completion!

Thank you for a VERY inspiring afternoon.

Kind regards,

Steve

PS - Very sorry to hear about Brian. You can bet he's looking down smiling with the all the crazy stuff going on with this project...
&nbsp
Join Date: Aug 2008
Location: Bristol, UK & Ithaca, NY
Posts: 10
Glad to see you're still on the case Skim, I knew those hands wouldn't be idle! LOL

Super detail on the side project, when do you sleep?

Looking forward to seeing the '61 finished, she can't be far off now
&nbsp
Join Date: May 2013
Location: Cali
Posts: 2
Nice ride Skim When you getting that 57 RAG?
Quote:
still here, just been working on my 60 convertible which is almost done so I have been trying to get it finished for a lowrider Magazine shoot in 3 weeks. Once this is done I will be concentrating on the 61 again!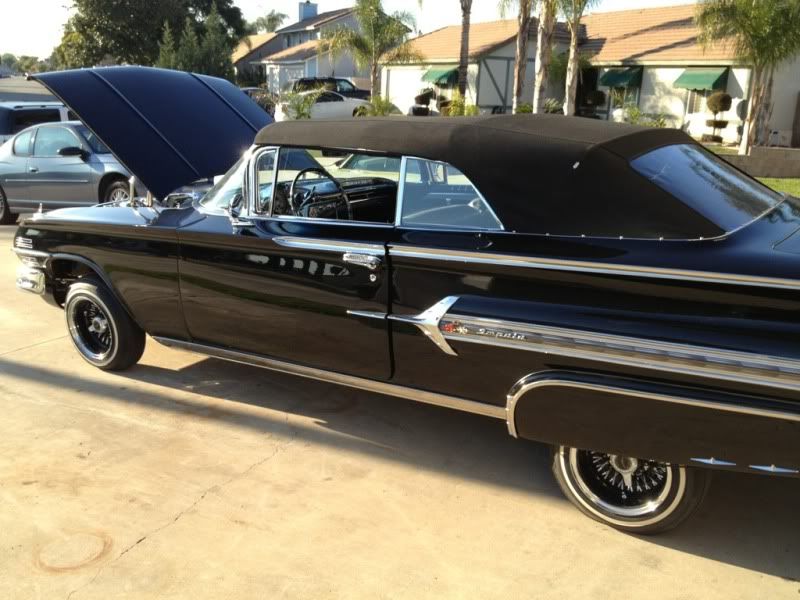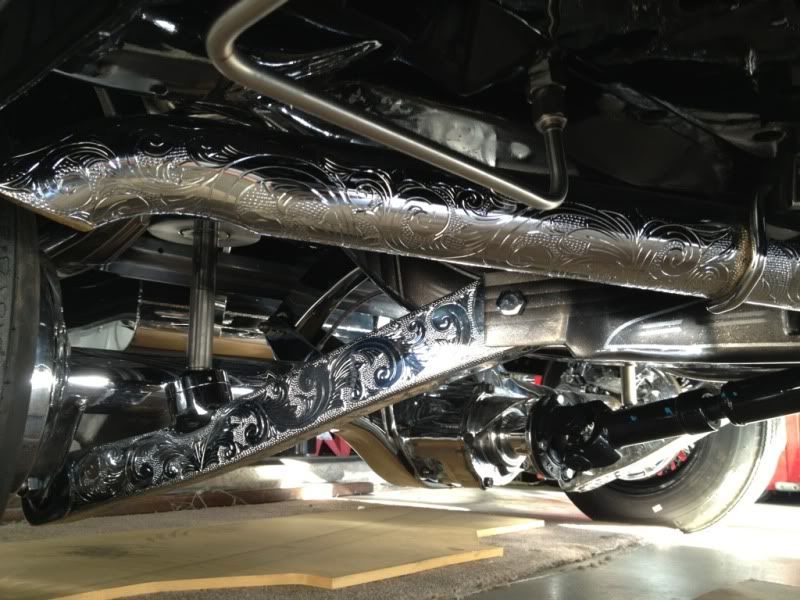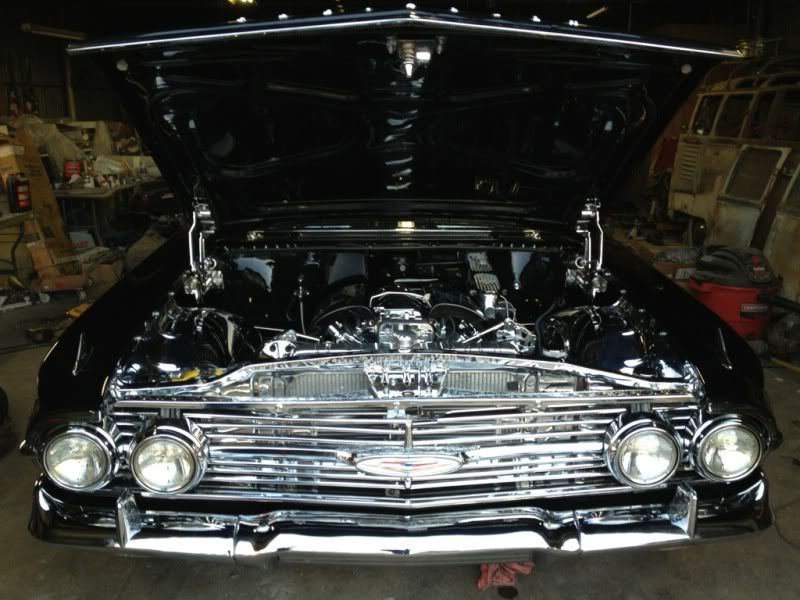 this one has a 5.7 LS1 in it. I really want to get the 61 done but I cant seem to stick to one car at a time so i tend to jump around but I always come back to the 61.
&nbsp
Join Date: Jun 2013
Location: Montreal, CANADA
Posts: 7
&nbsp
Join Date: Nov 2007
Location: Tx
Posts: 7
Saw you on Antique Archeology last week! Get that 61 done!
&nbsp
Join Date: Dec 2013
Location: Chula Vista Ca
Posts: 1
Excellent job going the extra mile I've done basket cases but your project is a another level good job I noticed a hole on the tranny tunnel is it a 4 speed car?
&nbsp
Join Date: Aug 2014
Location: Kansas City,Mo
Posts: 1
I'm new to this forum, I joined while I was reading this build. I got to the end and am wondering if anyone knows if there is more to this story elsewhere on this website? I really enjoyed following this build, the work done was incredible, hope to see the finished product.
Moderator
Join Date: Jan 2006
Posts: 12,923
Skim hasn't posted in over a year. Considering he isn't a spring chicken he may have joined his friend in that body shop in the sky. I don't know.

Big Dave
&nbsp
Join Date: May 2011
Location: Joliet
Posts: 5
&nbsp
Join Date: Jun 2014
Location: Massachusetts
Posts: 13
I love the pictures and that your saving the old car your doing a awesome job keep up the good work. if you've done anything new post it thanks warren
&nbsp
Join Date: Oct 2016
Posts: 17
My hat's off to you big guy. Wow what a project. Great motivational attitude... Keep pushing champ.